Welcome  neighbors!  If this is your first visit please click the Registration  link to the  the right and complete the information requested.  If you are a neighbor, your membership will be approved and you will be emailed logon information.  All neighbor information is private, password protected and will not be shared outside of our community.  This website is for the use of the Walkers Woods residents. Here you will find information about upcoming events and meetings, important notices, meeting minutes and other documents, and general information about the area. Please feel free to contact us with any other items you would like to see on this site.Walkers Woods is a neighborhood located in the Carolina Forest Area of Horry County South Carolina.  The neighborhood has approximately 296 2 and 3 bedroom homes with one and two car garages.  Walkers Woods also has a Amenity Center, Playground, Basketball Court, Volleyball Court, and Swimming Pool with Kiddie Pool. Walker's Woods is also a Covenant's

Community

with rules and regulations. 




YOUR WACCAMAW MANAGEMENT TEAM



Waccamaw Management LLC. AAMC
  4102 Carolina Commercial Drive
  Myrtle Beach, South Carolina 29579
  Phone: 843-903-9551
  Michael Vachon
  Property manager


[email protected]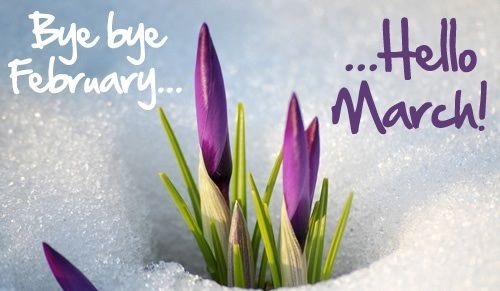 EXERCISE CLASS AT THE AMENITY CENTER

Starting Tueday Feb 5th  there will be a Exercise Class held at the Amenity Center starting at 10am all are invited to attend.  This will be a weekly class and if you have any hand weights you are asked to bring them. 


                                                              

                                                             GO-GETTERS LUNCH 

The Go-Getters lunch for  will be on Friday the 15th Mar .  Time and restaurant will go out in a e-mail from Pam .

                                                                          BINGO 
 Just a reminder that Bingo will be held on Thursday Mar 28th at the Amenity Center starting at 7pm  .  


                                                              
                                                                 
                                                        EVENTS COMMITTEE MEETING


                      THE NEXT EVENTS COMMITTEE MEETING WILL BE HELD ON APRIL 1ST 7pm AT THE AMENITY CENTER .  THE EVENTS COMMITTEE MEETINGS ARE HELD ON THE FIRST MONDAY OF EACH MONTH.  IF YOU HAVE IDEAS OR SUGGESTIONS WE WANT TO HEAR FROM YOU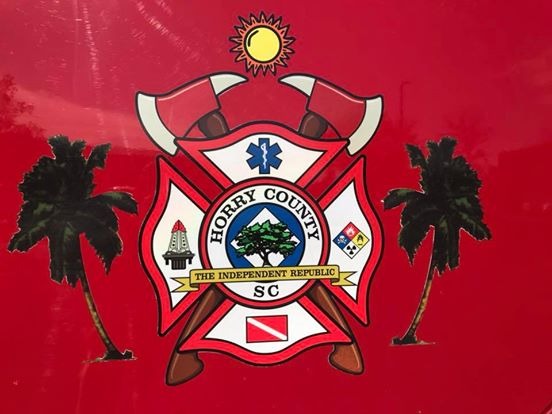 🔥❌❗️BURN BAN NOTICE 🔥❌❗️
Due to Weather Conditions, Horry County Government has initiated an outdoor burning ban effective immediately for the unincorporated areas of Horry County. This ban will remain in place until further notice. The ban has been placed due to the extreme fire danger as a result of the low relative humidity and windy conditions. Any and all outdoor burning, included permitted burns, are strictly prohibited during the ban, and those involved in any open burning would be in violation of the law.
For more information on the status of the burn ban, visit horrycounty.org.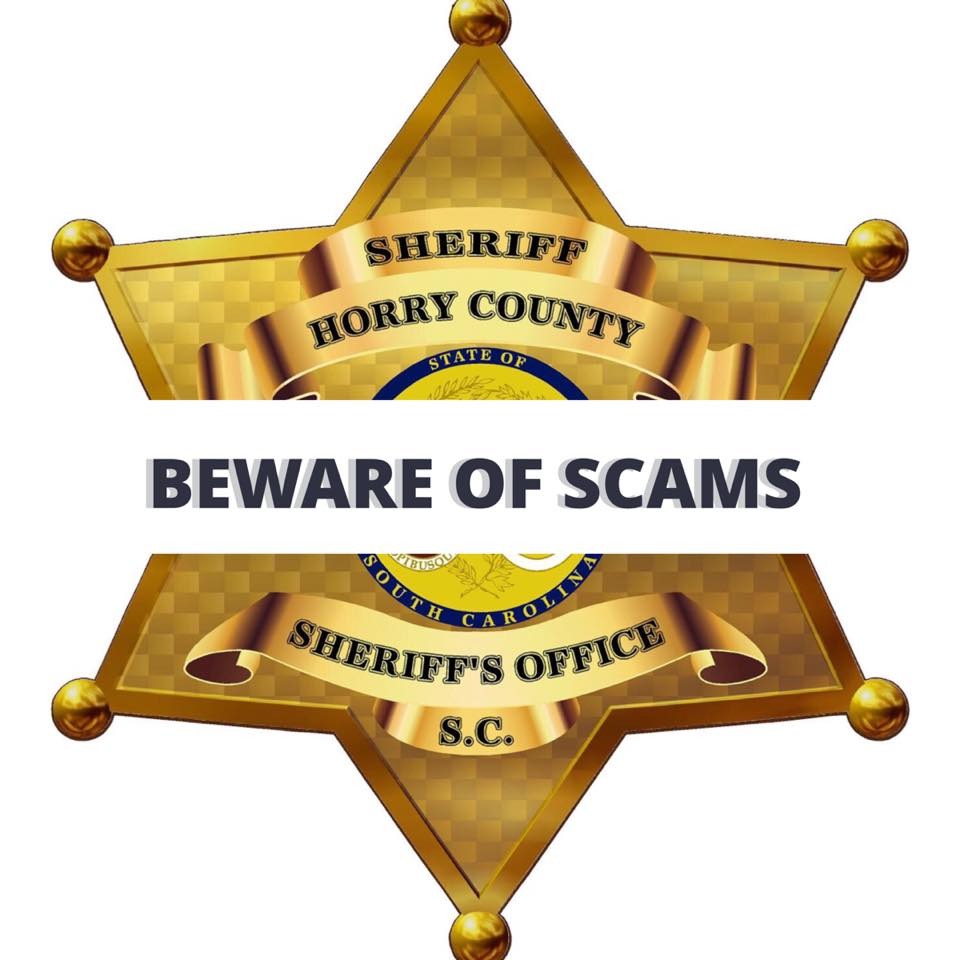 FIRST THINGS FIRST: The Horry County Sheriff's Office will never request money from you for failing to show up for jury duty. 
.
It has come to our attention that a scam is circulating and involves a person claiming to be someone from the sheriff's office. The scammer then demands money and claims you'll be arrested if you don't send the money. 
. 
If you receive a call from a scammer, report it to us at 843-915-5450. Please SHARE and tell your family, friends and loved ones. We need to spread the word. Thank you!
EVACUATION ZONES FOR HORRY COUNTY
 More information can be found on the Horry County Website we encourage all residents to go and check this site out.  



Annual Preparedness Activities
Know Your Zone! Identify your vulnerability to storm surge, flooding and wind.
Develop and maintain a Family Disaster Plan.Discuss your plan with your family and update your plan annually.
Review your insurance policies. Make sure your policy includes wind and hail and consider flood insurance. Homeowners insurance does not cover flood damage and usually takes 30 days to take effect. Check out www.floodsmart.gov for more information on your flood risk.
Have a plan for your pets. Pets are not permitted in American Red Cross shelters, so plan early how you will care for your pet in an emergency.
Prepare an Emergency Supply Kit, make sure to stock or restock non-perishable food items and replace batteries. Be prepared to be on your own for up to two weeks after a hurricane.
Take pictures or videotape the inside and outside of your home to include your personal belongings. Update you inventory as your acquire more items.
Put copies of important documents in a safe place, preferably a waterproof container. Important documents can include passports, birth certificates, insurance policies or anything else that might be needed immediately or cannot be easily replaced.
If you have prescriptions drugs make sure to document the RX number, name, address and phone number of the pharmacy where you fill your prescriptions and the administering doctor's name and phone number.
Actions You Should Take During The Threat Of A Hurricane
A NOAA weather radio is an excellent source for real-time weather information and warnings.
Listen to the radio or television for hurricane updates and public safety information
Review your Family Disaster Plan.
Go through your Emergency Supply Kit; check the dates on your water, food items and batteries.
Familiarize yourself with your evacuation route and decide early when you will leave and where you will go.
Keep the fuel tank as full as possible. In an evacuation, gas may not be readily available.
Have enough cash for a few days because ATM's may not work during power outages and stores might not be able to take debit and credit cards. Be sure to have plenty of small bills, as it may be difficult to get change.
Fill prescriptions that might be needed and stock up on any necessary medical supplies.
5 Mitigation Tips for your Home
Protect Doors and Windows.

Mark sure shutters are approved for large missile impact.
Gable end vents should be shuttered to keep water out.
Garages should be shuttered or braced.

Secure Roof Shingles

Look for missing, broken, cracked or loose roofing material. (stay on the ground and use binoculars)

Seal Openings, Cracks and Holes

Fill holes with caulk where wires, cables and pipes enter the house

Strengthen Soffits – need to be fastened with stainless steel screws

Keep trees and shrubs trimmed
Limit yard objects

Test your generator proper operation. Have extra gas or diesel to maintain your generator during and after the hurricane.
Source: www.disastersafety.org
Pets
Review the plan for your pets. Call your veterinarian or boarding facility to reserve a place for your pet. Pets are not permitted in American Red Cross shelters. Or click here for a list of pet friendly hotels.




Important Phone Numbers
Horry County EMD

(843) 915-5150

American Red Cross (shelters)

(843) 477-0020

SCDOT

(888) 877-9151
Traffic & Road Conditions
Only activated when needed & Spanish interpreters available.

Re-entry Information

(866) 246-0133
This phone line is manned in Columbia and provides information on evacuation, shelters, damage assessments and re-entry. The number is activated once an evacuation is ordered.